"
K. Veena
Signing up with catalyst is one of the best things which has happened to naturals. In the last 2 years they have done wonderful PR that today we have become the undisputed leader in our category. They are quick, proactive and very objective.

"
Dr. Arvindan Selvaraj
From our bad experience in the past, we were skeptical in seeking PR service again, However, Catalyst PR's Proficiency totally changed our impression. Its well-planned strategies are result-oriented, giving the desired read.

"
S. Karaiadi Selvan
With Catalyst PR, it has been results, results, results - all the way!
Editorial Services
From understanding the brief to mapping the media, from preparing the press release to suit the context...


Advertorial Services
Where advertorial services are required, Catalyst PR has a specialized in house team to take care of the client's advertorial needs.
Media Monitoring
Catalyst Public Relations, established in the year 1997 is a leading public relations agency in Chennai and South India.


Where
strategy meets implementation.
We take pride in being one among the very few leading PR consultancy firms, headquartered in Chennai and rapidly progressing. When it comes to delivering results and keeping the promise, our clients and partner associates rely on us, that's what makes us the most sought-after PR firm…
There are two things that all of us strive towards – Recognition and Appreciation.  We believe recognition and appreciation is bestowed naturally when we work par excellence. We have been fortunate enough to be recognized and be appreciated by our clients, and in the process win some awards too.
This certificate is proudly presented to Catalyst as the winner of the top 10 regional PR agencies list 2022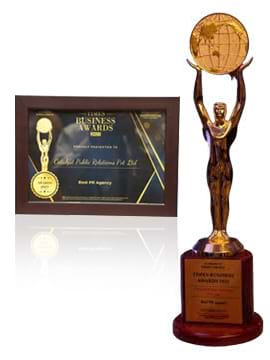 Public Relations Council of India (PRCI) Excellence Awards 2021 – Gold Award for Excellence in Digital Sales Channels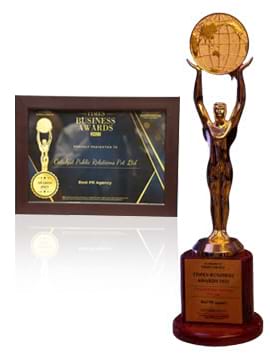 The Times of India's Times Business Awards 2021 - Best PR Agency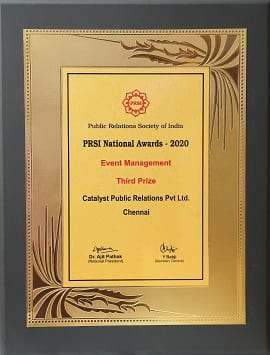 Public Relations Society of India (PRSI) National Awards 2020 – Event Management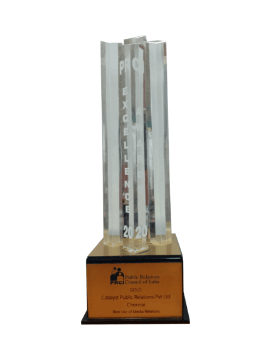 Public Relations Council of India (PRCI) Excellence Awards 2020 – Gold Award for Best Use of Media Relations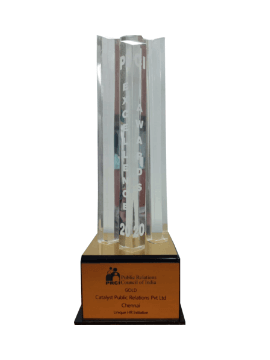 Public Relations Council of India (PRCI) Excellence Awards 2020 – Gold Award for Unique HR Initiative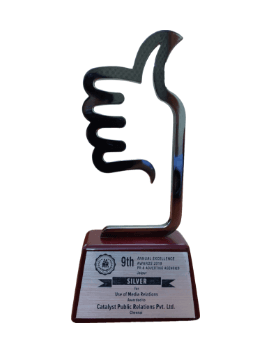 Public Relations Council of India (PRCI) Excellence Awards 2019 – Silver Award for Use of Media Relation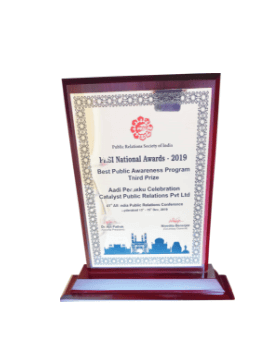 Public Relations Society of India (PRSI) National Awards 2019 - Best Public Awareness Program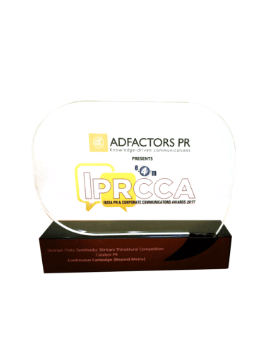 E4M's IPRCCA (The Indian Public Relations and Corporate Communication Awards) 2017 award for Continuous Campaign (Beyond Metro)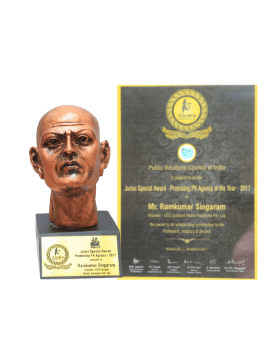 Public Relations Council of India (PRCI) Juries Special Award - Promising PR Agency of the Year 2017
Public Relations Council of India (PRCI) Excellence Awards 2019 – Bronze Award for Excellence in Creativity & Innovation
II Floor, Parishad Apartments,
No. 24/46, Dr. B.N. Road
(North Boag Road) T. Nagar,
Chennai, Tamil Nadu 600017